Our blueberry baking bliss promo may have concluded, but that doesn't mean we're not still feeling festive about blueberry baking! Some of our favorite foodie bloggers are getting into the blueberry baking spirit as well.
Earlier this month we sent our friend Chris of Mele Cotte some fresh blueberries to experiment with. Despite it being tough to save the berries for anything other than snacking, she created a couple of delicious recipes that we think are perfect for breakfast or a Holiday appetizer.
Blueberry Molasses Bread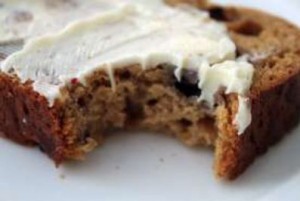 Blueberry Molasses Bread is a warm breakfast treat to enjoy with butter or jam on a chilly morning - or any morning for that matter! Simple to make, this recipe will get your day headed in the right direction. Download the recipe for Blueberry Molasses Bread here.
Blueberry Onion Jam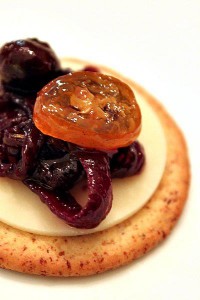 This recipe packs a major flavor punch. Great for serving as an appetizer at Holiday gatherings or enjoying as a gourmet snack, this jam goes well on crackers with a variety of cheeses. Yummy! Download the recipe for Blueberry Onion Jam here.
Check out the rest of Mele Cotte's fantastic recipes on her blog.